Zilka-Kotab tailors a patent strategy to your business, and then executes by procuring patents that are built to withstand the challenges of our times
And we do not stop there - we follow you and your growing business at each step, putting your strategically-procured patents to work along the way
---
Prime Location
Our First Street headquarters, located in the 30,000+ square foot Zilka-Kotab building, is conveniently located near the Silicon Valley Satellite Office of the United States Patent and Trademark Office (USPTO) on Fourth Street in San Jose.
We are pleased that the USPTO has selected our neighborhood for this honor. Our proximity to the Satellite Office provides unparalleled access to the local Patent Examiners, thereby providing even greater value and service to our clients.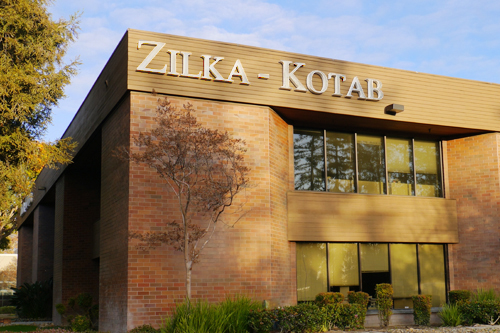 ---
Many are

teamed up with

leaning on

excited about

Zilka-Kotab...
Our clients range from large international corporations to start-ups and prolific inventors.